We provide a system to register without an internet connection as following. If you try to enter your serial without an internet connection you will get the following window, please use the procedure described to register your product.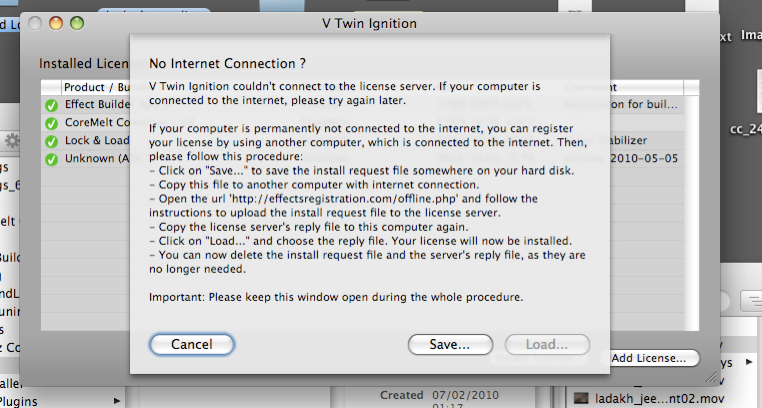 You will need to take a USB stick and copy the license request file to another computer which has internet access and open this link:
http://effectsregistration.com/offline.php
You will get a window as follows: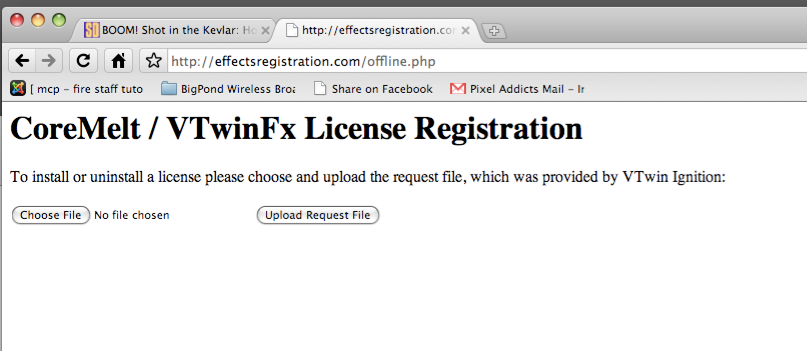 Upload the license request file, you will then receive a license file which you can copy back to the edit system that does not have internet access, which will unlock the software.