You can add your own Camera LUTs to the menu that appears in LUTx and Chromatic.  To do so please open the folder /Library/Application Support/CoreMelt/Assets/ C2 Camera LUTs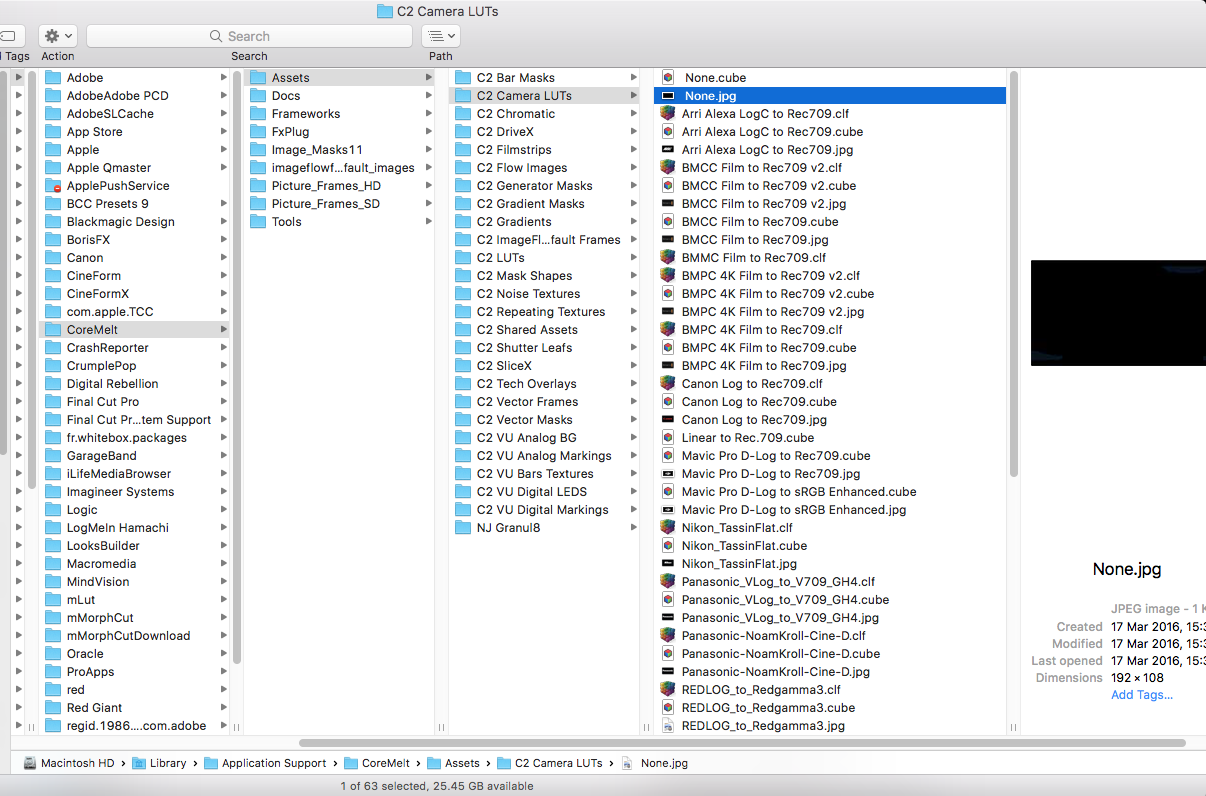 You can copy standard CUBE files into this folder and they will appear in the list of Camera LUTs in both LUTx and Chromatic.  However there must also be a jpg file of the same name for this to load correctly.  Please copy the image "none.jpg" and rename it to the same name as the CUBE file you have added (please note it must be exactly the same except .jpg instead of .cube, same spaces, upper / lower case etc).  Or you can make your own thumbnail 192x108 pixels but again you must name it the same as the CUBE file you have added.
Now please restart FCP X, you should see the new Camera LUT appear in the dropdown menu in both LUTx and Chromatic.
If the LUT is are adding is a commonly used LUT from a camera manufacturer then please feel free to contact us so we can consider to add it to the default installer.